26 avril 2012
4
26
/

04
/

avril
/

2012
18:40
You'd like to strech you legs for a good cause?
No more hesitation! Join us at "La Course des Héros" and bring your support to InMaLanka!
But.... What is "La Course des Héros"?
"La Course des Héros" is a part of the european circuit of "Heroes Race", several races organized all over Europe allowing NGO to raise funds in an original way!
"La Course des Héros" combines Sport, Solidarity and Mobilization.
It concernes the heroes who are going to run 6km for InMaLanka but also those who will support them! Indeed, our heroes are allowed to run only after having collected a minimum of 300 euros in donations!
How become a Hero?
Nothing more simple than to go to InMaLanka's Page on Alvarum Website (organizer of the race in France) and pick up your race. Just go here: I'm a hero!
Then create your fundraising page. For Paris race you can join the team "Ni Zéro! Ni Zorro! Juste nous" created by our hero Sylvie.
Then, your biggest challenge will come, talking about your involvement and enjoin your friends, your family and your network to support your action thanks to their generous donation. Don't forget to tell them that there is no minimal amount for donation! Even a small euro is enough! And if you succeed (and you wil!) to raise 300euros then you would run or walk and enjoy the wonderful landscapes that are waiting for you.
La course des Héros will stand on:
June 10th in the Parc de Guerland in Lyon
June 17th in the Parc de Saint Cloud in Paris
October 14th in the Parc Borély in Marseille
You are not so much into running or simply not available?
No problem, you can also help us and support runners who will run for InMaLanka. You can support our hero in her fundraising page: Sylvie!
Don't forget that she just need 300 euros to run and even a small euro is welcome!
We are all waiting for you and your running to shoes to run together and support the NGO. On your clics, ready? Go!!!!
Thanks to your commitment, we will keep on financing our projects in India, Sri Lanka and Madagascar. For more information concerning our actions, please visit our website InMaLanka!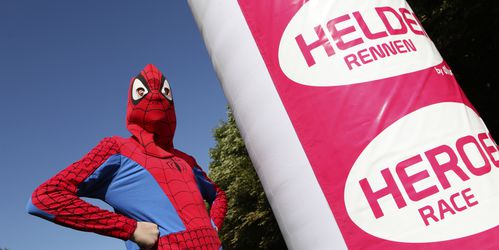 Credit Photo © Eric Lefeuvre